Deranger in a deranged land
Introducing the XOX Drum Deranger
The XOX Drum Deranger is a new twist on classic drum machines! It features eight tracks and a unique parameter sequencer to program distortion, length, balance, pitch, and level as part of each drum pattern. Create wild and varied grooves with this device, storing up to 8 patterns per session!
Available as an in-app purchase for only $4.99 (on sale this weekend for .99!).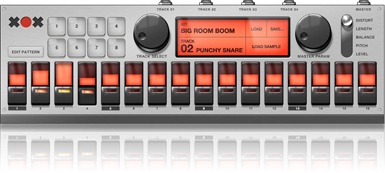 Meet our guest artists
These artists helped kick off the release of the XOX Drum Deranger by creating custom drum kits to get you started. Each of them brings his signature sound and talent to the table, helping to make the XOX one of Tabletop's richest sounding devices yet.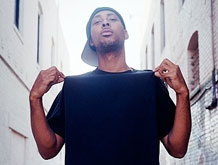 Oh No
Oh No debuted as a producer and MC in his own right with The Disrupt, his 2004 full-length on Stones Throw Records. With recent beat production on the albums of fellow Oxnard, CA-based MCs Wildchild, MED and new signee Roc 'C', Oh No has probably logged more beats on Stones Throw releases than anyone besides Madlib.
Oh No contributed four killer kits to the XOX for launch.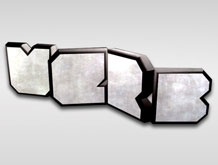 +verb
A multi-talented media designer and audio-engineer of the highest order, +verb (Adverb) has quickly established himself as the undisputed master at the art of audio-manipulation. Effortlessly weaving sensual sounding melodies into the fabric of his rich sonic architecture, +verb assembles vibrant and often quirky soundscapes delightfully adorned with cascading arpeggios and laser-infused beats.
+verb has contributed to several Tabletop devices, including the RS3 and M8RX. He added three hot custom kits to the Drum Deranger for its release.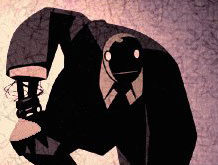 Sasqwax
UK-based producer/DJ Pete Sasqwax has been releasing music on labels such as Lex, Needlework, 2600 Recordings, 7Hills, Apeman, Myuzyk, and others since the late 1990s. He was one of the co-founders of the Rhythm-Incursions radio show (alongside Mr Trick) and has featured on BBC Radio 1, BBC London Live, Solid Steel, Resonance FM, XFM and Samurai FM, and as a live performer he has appeared on countless stages alongside some of the best in the business.
Pete contributed two custom drum kits to the XOX for its launch.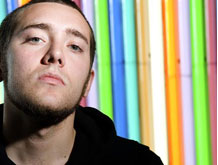 Salva
Salva is no stranger to Tabletop — he's been with us from the start, contributing beats and presets since our 1.0 launch. He recently added his own specially treated 808 and 909 kits to the Drum Deranger.
Exploring the XOX Drum Deranger

The XOX has optional separate outputs for each of the first four drum tracks, allowing you to route them to separate effects. Any tracks not actively routed from one of these outputs are part of the device's overall master output.
Program up to 8 different patterns per session, and trigger them on the fly.
Dial through eight drum tracks to change programming and parameter settings for each step of your pattern.
The XOX comes fully loaded with over 25 preset drumkits, ranging from acoustic drum samples and classic drum machine sounds to more elaborate electronic kits. Oh No, Salva, +verb and Sasqwax each contributed kits to the XOX, helping to make it one of our best sounding devices to date.
Use the handy Master Param dial to change all step settings for any parameter in your currently selected drum track for a pattern.
Select from distortion, length, balance, pitch and volume to tweak settings for each individual step of a drum track.
Use the touchscreen to adjust settings for an individual step once you've selected a parameter.
Programming patterns is super easy — just toggle the steps of the pattern that you want to trigger each drum sound, and the XOX will loop through continuously.