Acid at your fingertips
Introducing the TT-303 Bassline Sequencer
Bring the classic sound of acid to your sessions with this faithful 303 emulator. Great for basslines and leads alike, its fully automatable settings for frequency, tuning and filter open up a world of possibilities.
Available as an in-app purchase for only $4.99.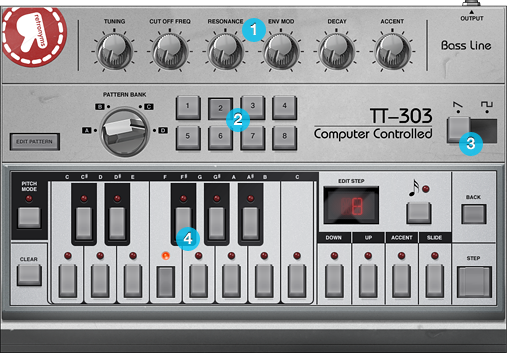 Exploring the TT-303
Record automation for all tuning and modulation knobs, or just tweak them on the fly.
Store up to 32 unique patterns!
Toggle between sawtooth and square waveforms for the signal.
The TT-303 interface is a throwback to the original, with large, easy to use buttons.