Tweak your heart out
Introducing the RS4000 Polyphonic Synthesizer
RS4000 is a completely customizable subtractive synthesizer. Its combination of a six-octave keyboard with versatile, automatable controls make it the most powerful Tabletop instrument yet. Oscillators, LFO, filter and modulation all work together to give you a whole new universe of sound to explore!
Available as an in-app purchase for only $9.99.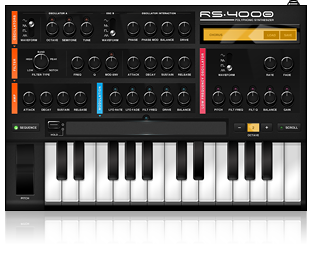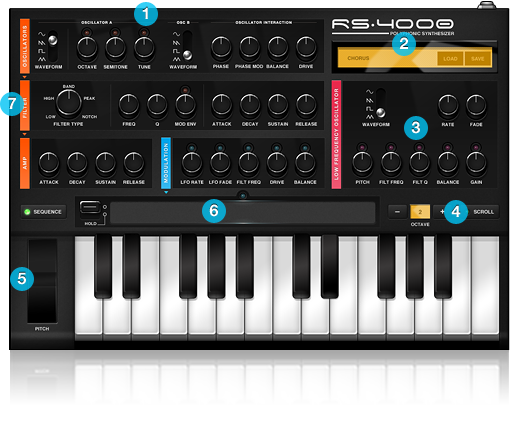 Exploring the RS4000
RS4000 combines the power of two oscillators with adjustable parameters to create complex combinations of sound.
The RS4000 comes loaded with 50+ presets to get you started. Create and save your own!
LFO gives you additional control over the oscillators, filter and overall gain.
Toggle through six octaves of keys, or turn on scroll mode to swipe through octaves on the fly.
Finely bend the sound of your notes with this full-step pitch wheel.
The mod touch ribbon gives you easy control over a variety of modulated parameters. Lock its position with HOLD and go wild with touch and release!
The onboard filter allows you to pick from 5 types, each with fully adjustable settings.