A.K.A. the straight dope. Don't call it a mixtape… this is a movement.
A semi-regular sampling of beats and sounds from the iMPC Community. Made by users, curated by users. Everything here is made with iMPC, iMPC for iPhone and iMPC Pro. Spreading Truth for ten volumes.
vol10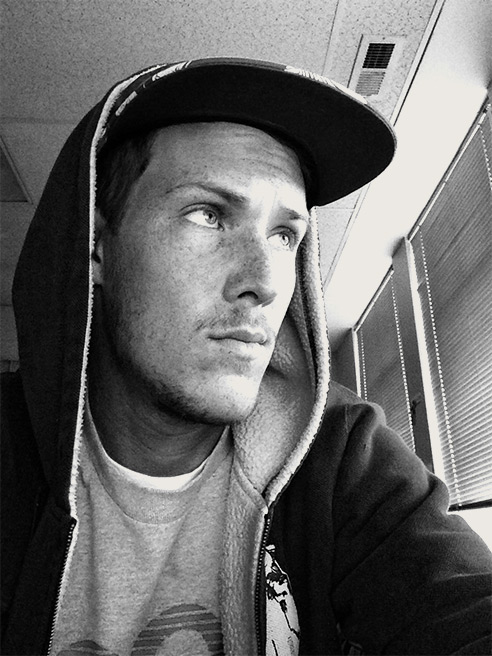 Guest Curator Tom Williams ( Sir Name ) was born in Fairfax, VA but grew up in Chapel Hill, North Carolina. The 29 year old is currently living in Asheville NC working as a System Analyst/Graphic Diesigner for a company called "1 Synapse".
Growing up, Tom formed his musical identity by feeding off of his dad's and older brother's music collections. He was getting two sides of the story, from his father (RIP) he heard groups/musicians like; Chicago, Marvin Gaye, Bobby Caldwell, Blood Sweat and Tears, Micheal Jackson, Steely dan, Bob James - A N D- from his oldest brother Jim; he got heavy dose of early 90's Hip Hop; Tribe Called Quest, Wu Tang, De La Soul, KRS-One, Busta Rhymes, Biggie and the list goes on.
"Hip Hop was easier for me to digest when I was younger. As I got older though, and my taste evolved, I grew a stronger appreciation for the music my dad had played through out the years when he was still here. Having never really played an instrument growing up, besides a few piano lessons and fiddling with my older brothers electric guitar/drum set, I felt some what disconnected to music and I hated it.
After a friend told me about the app, I was skeptical but bought it anyways hoping it would help me make that connection with music i'd been yearning for. This was the original iMPC app before Pro was released and I had no idea what doors it would open… To say the least its changed my life and I have never felt this close to music before. Ive always wanted to respond to the music ive grown to love/appreciate over the years and now I finally can.
With that said I hope you enjoy this collection of tracks I have carefully thrown together for your enjoyment. Furthermore, the tracks I have choosen should show off the many capabilities of the app and its creative users."
Thank you all for the support"
~ Sir Name ~